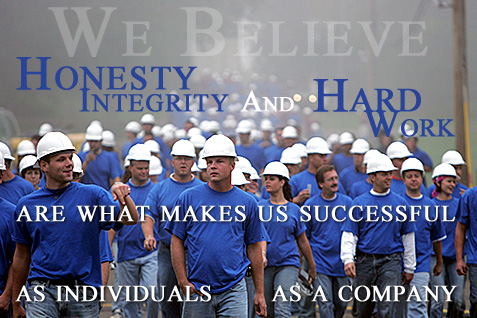 The greatest challenge in the Insulation Industry is not technology, expertise or cost effectiveness.

The greatest challenge is Education.

We designed this high content, high-technology website to address that challenge. If we expect homeowners and homebuilders to utilize the latest, most cost-saving technologies to properly insulate and save energy, it is then our obligation to provide the tool that makes this educational process accessible and convenient.

With an emphasis on a tight thermal envelope and quality control, our projects have improved indoor air quality (IAQ), better acoustics and lower operating costs. We also offer hybrid insulation applications that combine different types of insulation for maximum performance and value.

Polyseal Insulation (PSI) would like the opportunity to earn your business on your current or future project(s). Our pledge is stand out from our competitors with knowledge, pricing, quality and specifications.

We currently are the provider of insulation services to many respected names in residential and commercial construction. These include Builders, General Contractors, HVAC companies, Architects and Engineering firms who have hired us and stay loyal because we have earned their trust and confidence in our level of service.


I was really impressed with your hands. I would hire them both in a second. Very professional and hard working. They did an excellent job with the prep work and clean up. Rich also said they left his jobsite cleaner than they found it and loves the job they did there also.
To continue to uphold the needs of our customers, delivering efficient and economical building solutions for new building designs and construction techniques and to properly address the trepidation associated with building in our northern region and climate.

To research, locate and provide the highest performing insulation products available for home, commercial construction, and industrial applications.

To foster healthier alternatives for both indoor living conditions and our outside environment while educating the populace about such availability and the repercussions of such choices. Our clients are innovators, visionaries, and caretakers. We work with savvy architects, builders, developers, municipalities and individuals who recognize the value and importance of maintaining a healthy indoor environment for the residents and appreciate the opportunity to save environmental resources. We work with each client to ascertain their particular needs while listening to all our clients in an effort to locate and assess products that may benefit future projects and/or address a current need.