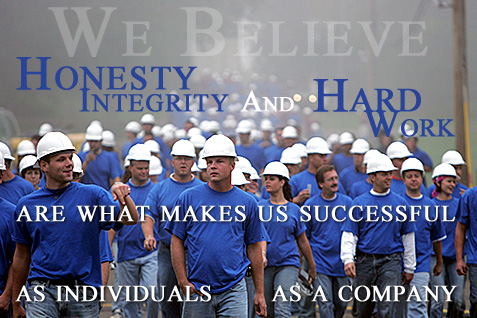 Mathew Wirtanen, the owner of Polyseal Insulation originally grew up in Washington state. Shortly after graduating from high school he began work in the home building industry, constructing an array of projects that ranged from remodels to million dollar custom homes. Five years later, at age 23 Mathew formed his own construction company which he owned and operated for over successful nine years.

During that time, Mathew enjoyed the challenge of working closely with his clients in an effort to understand their needs and to deliver each project above and beyond their expectations. With this business philosophy that still continues today, word of mouth referrals from happy customers has been the foremost stimulus for a rapidly expanding company.

Throughout his career in the construction industry, Mathew became aware of what few individuals fully understand. That the integrity of a well built home is not limited to what's easily examined from the surface; the outward design and facial characteristics. That the construction materials used while building a home are by far the most important step that can be taken when constructing a long lasting, healthy, and energy efficient structure. Through his dedication to always produce above and beyond national standards his research led him to the quickly growing industry of .5 lb. spray foam which he began to use as a standard feature in his homes, becoming certified and installing the product himself.


Not long after, Mathew came into contact with a company called Bio based Insulation who manufactured a .5 lb. spray foam which utilized soy bean oil to replace petroleum oil normally found in other spray foams. He found this revolutionary product significantly improved the performance of his structures and eliminated more long time building problems then any other single product on the market. With this new opportunity, Mathew decided to sell his construction business and start a new company, Polyseal Insulation, specializing in soy foam insulation.

In 2003 he and his family made the finale decision, after years of considering, to move to the great land of Alaska. With his years of building science knowledge and his past experiences of visiting Alaska, Mathew new that this product would be a perfect fit for one of the harshest climates in the world. As Mathew expected, the soy based spray foam improved building performance significantly in our arctic climate, while eliminating otherwise necessary building techniques and preventing the ongoing problems related to air infiltration and moisture that have plagued conventional construction methods.

Polyseal Insulation continues to experience significant company growth as soy foam quickly becomes the insulation of choice for the educated consumer.